MUtable is a multi-functional activity table with an opening at the center of the table to easily collect toys below in the removable Toy Storage Bags (optional) and the possibility to add up to 3 Side Toy Containers (optional). MUtable is long-lasting and functional piece of children's furniture: this is how MUtable has become a best-seller, an international winner of the Red Dot Design Award 2019 and awarded with the American Parents™ Choice Gold Award 2019 in the toy category.
Made of wood
Designed in Italy
Includes
4 adjustable heights for children ages 1 to 8 years old
4 double-sided play boards with 7 activities and 1 wooden cover Included

Optional Add-ons
Table Height 1: 45 cm / 17,7 in
Table Height 2: 49,5 cm / 19,4 in
Table Height 3: 54 cm / 21,2 in
Table Height 4: 58,5 cm / 23 in
Table diameter: 71 cm (30 in)
Play Board diameter: 54 cm (21.3 in)
LEARNING with MUtable play boards!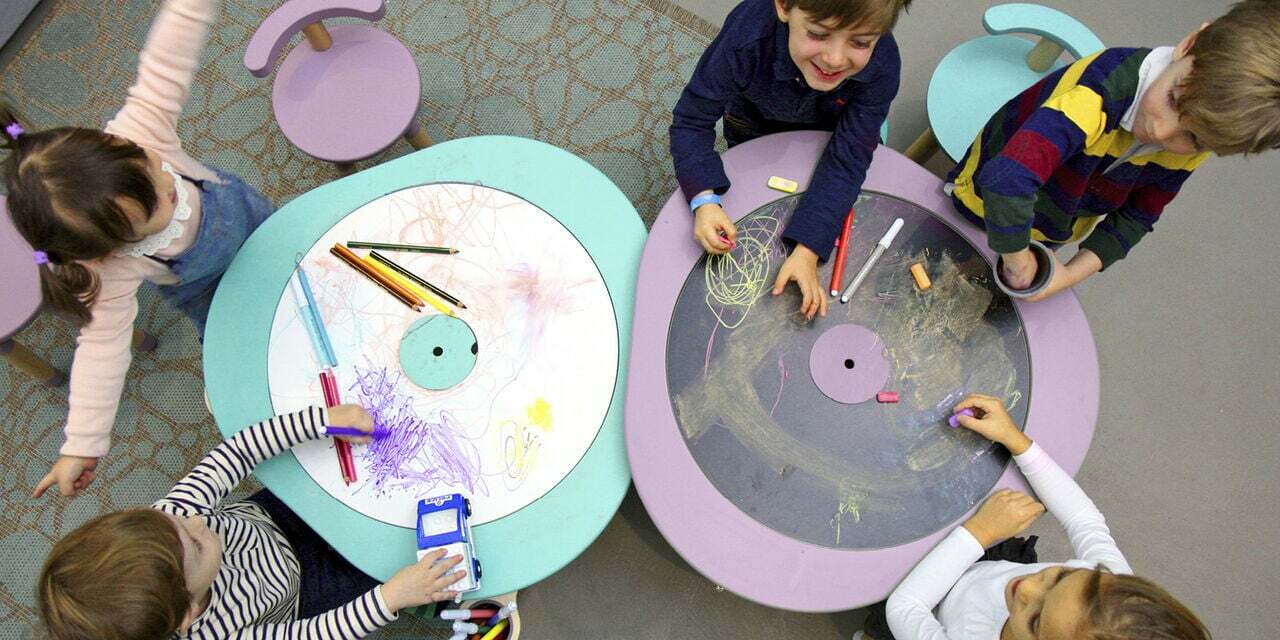 MUtable includes 4 double-sided play boards that stack on top of each other!
Bricks Base compatible with Lego Classic
Bricks Base compatible with Lego Duplo
Blackboard ideal for writing & drawing with chalk and easy to clean
Whiteboard ideal for writing & drawing with dry-erase markers and easy to clean
Natural Landscape ideal for exploring the world at playtime (small toys not included)
City Landscape ideal for cars at playtime (small toys sold separately)
Puzzle Base compatible with all Mutable puzzles (includes Four Seasons Puzzle)
Wooden Cover ideal for everyday use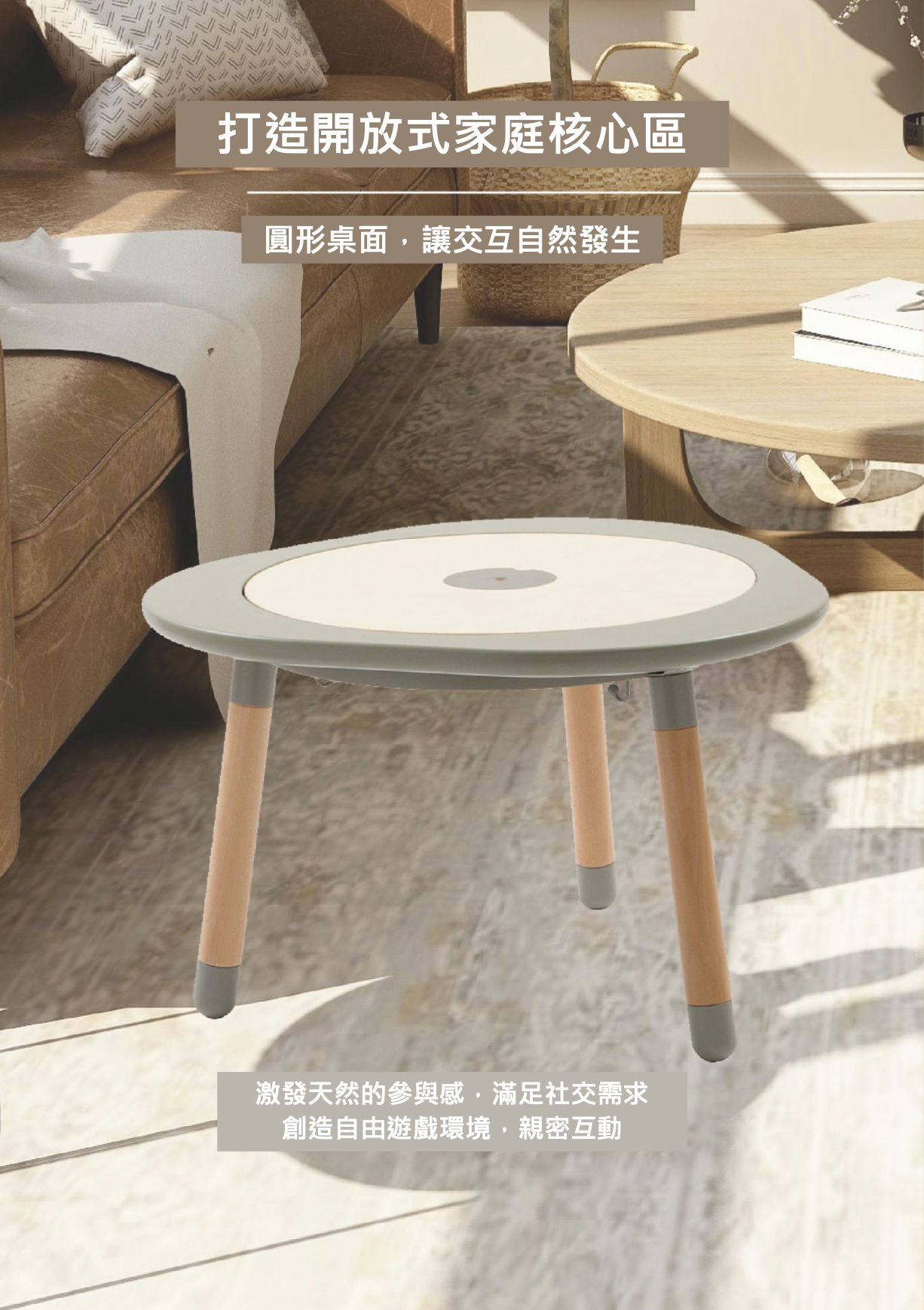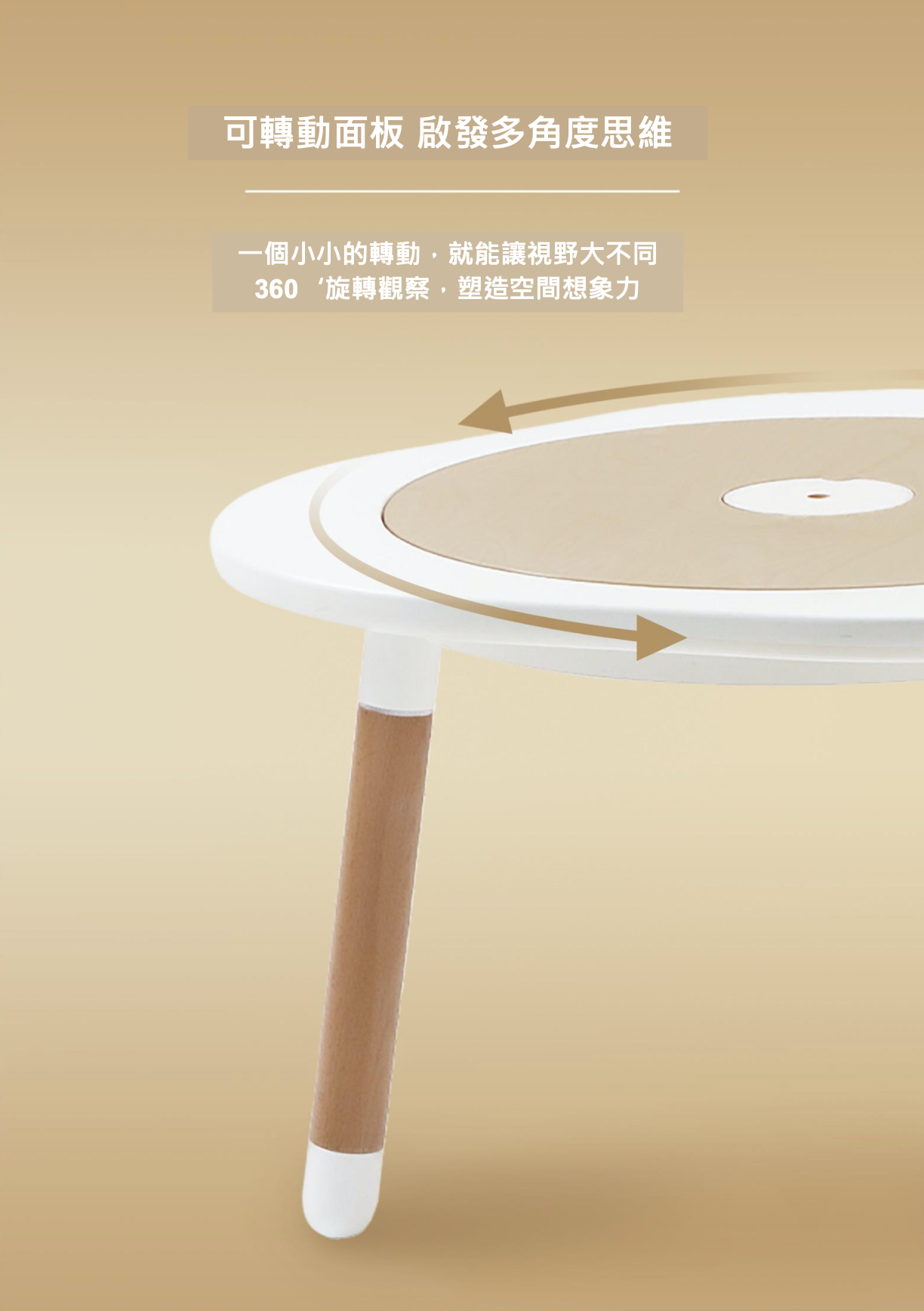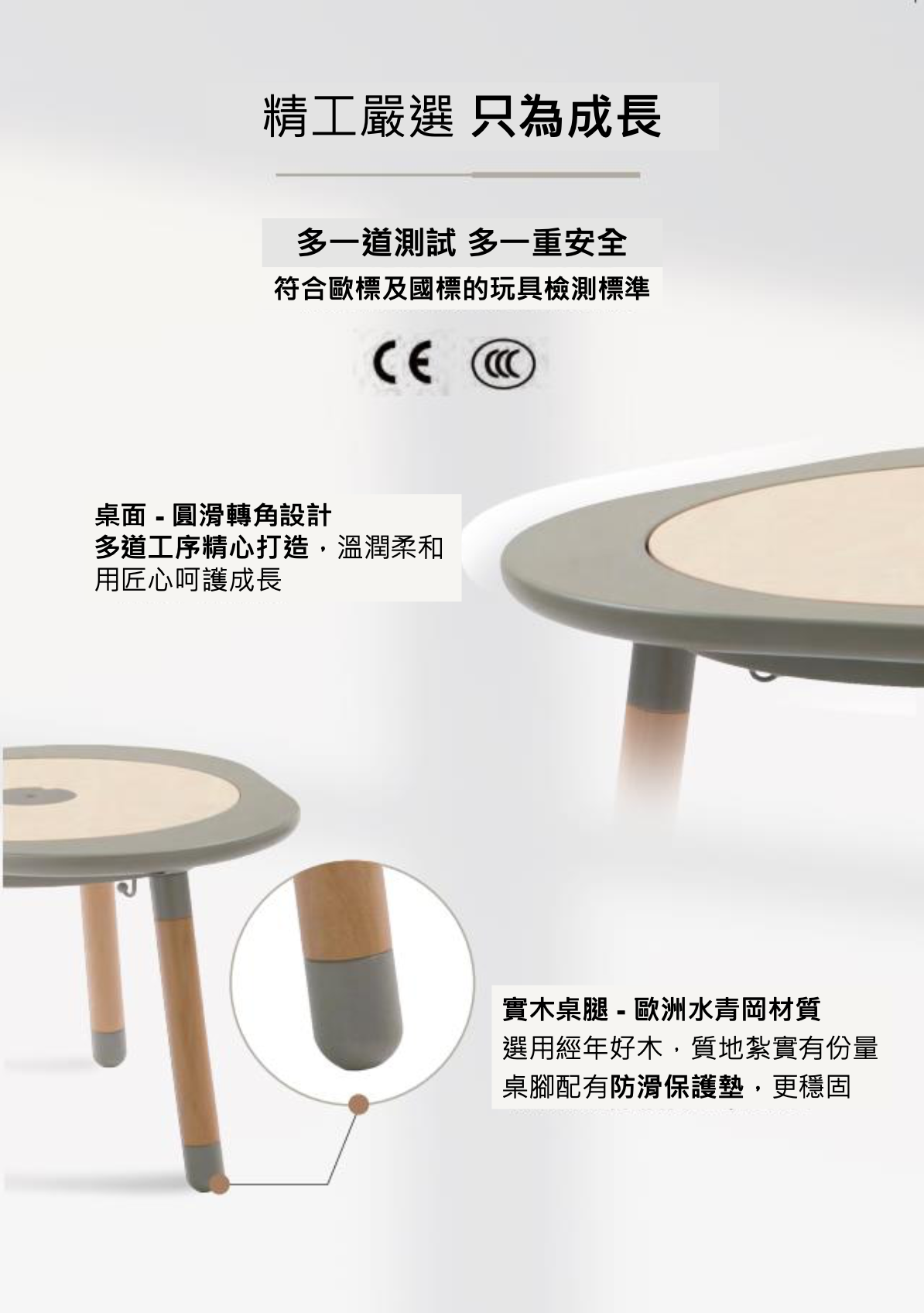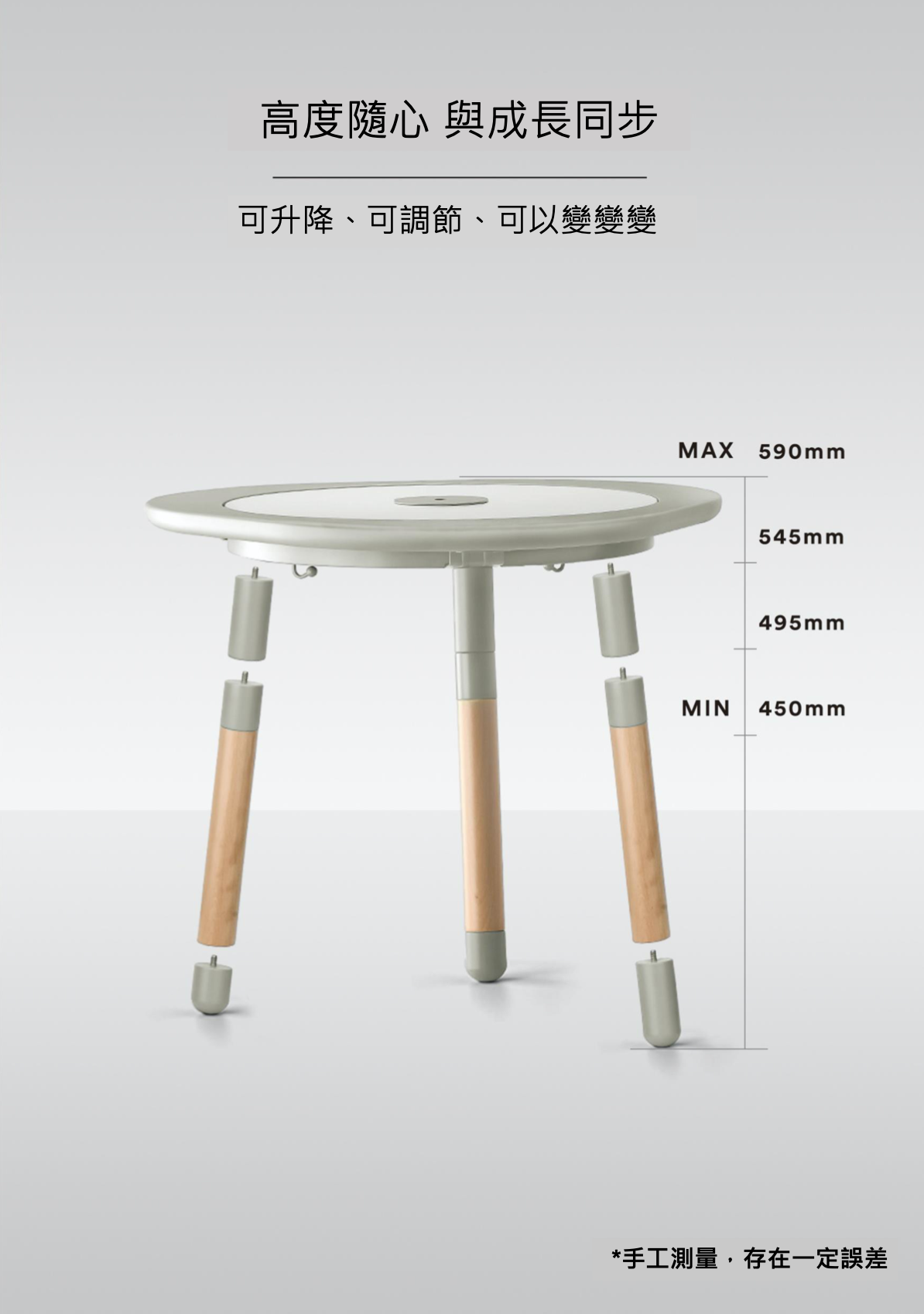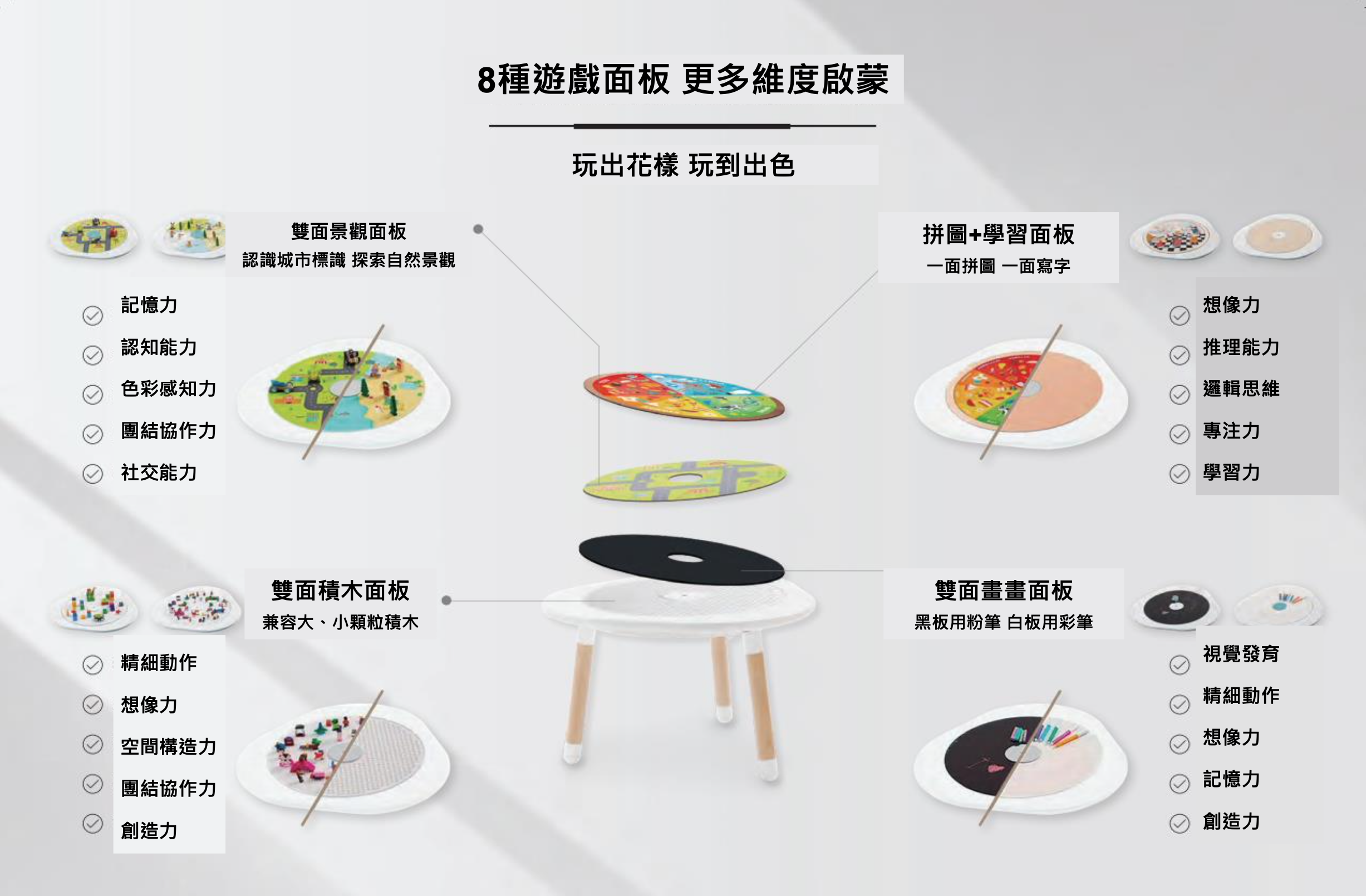 MUtable GROWS-UP with your child!
It's as simple as adjusting the table's legs (made of beech wood)! MUtable will grow with your child all the way up to 8 years old!
Well organized play space
When playtime is over, children can easily push all their toys into the hole at the center of the table, dropping everything into the Toy Storage Bag below. Switching activities is as simple as flipping the play board and changing the Toy Storage Bag. Everything can be organized in different bags and up to three Side Toy Containers – a convenient cup-like container for storing pencils, markers, and small toys.
with even more games and accessories!
But that's not all! Additional games can be purchased separately, and new games are constantly in the making. All games are designed to adapt to your child's growth and enhance  the fun of learning & playtime! MUtable can be combined with a full series of accessories, such as chairs, Toy Storage Bags, Side Toy Containers, a Silicone Cover, and a 6-seat Table Extension.